Hello everyone
I'm delighted to announce that we are in the process of making final recordings for our NEW and long-awaited second album. This time, the majority of the tracks are self-penned and we have enjoyed a summer of 'playing them out'. We are delighted that the new music seems to have been met with favourable murmurings (love that word!) and we have been bold enough to 'book' the launch event for Friday 15th December in Lincoln. So please do save the date as tickets will be limited (details to follow!)
We have had an utterly amazing summer, playing at Gate to Southwell (July), The Sweet Sunny South Festival (September) and more locally at Nettleham Live, in August. It was simply wonderful to play to such enthusiastic, listening crowds. We must also mention the wonderful Lincolnshire Day of Folk where it's plain to see how much talent there is in our county.
Here are a few pictures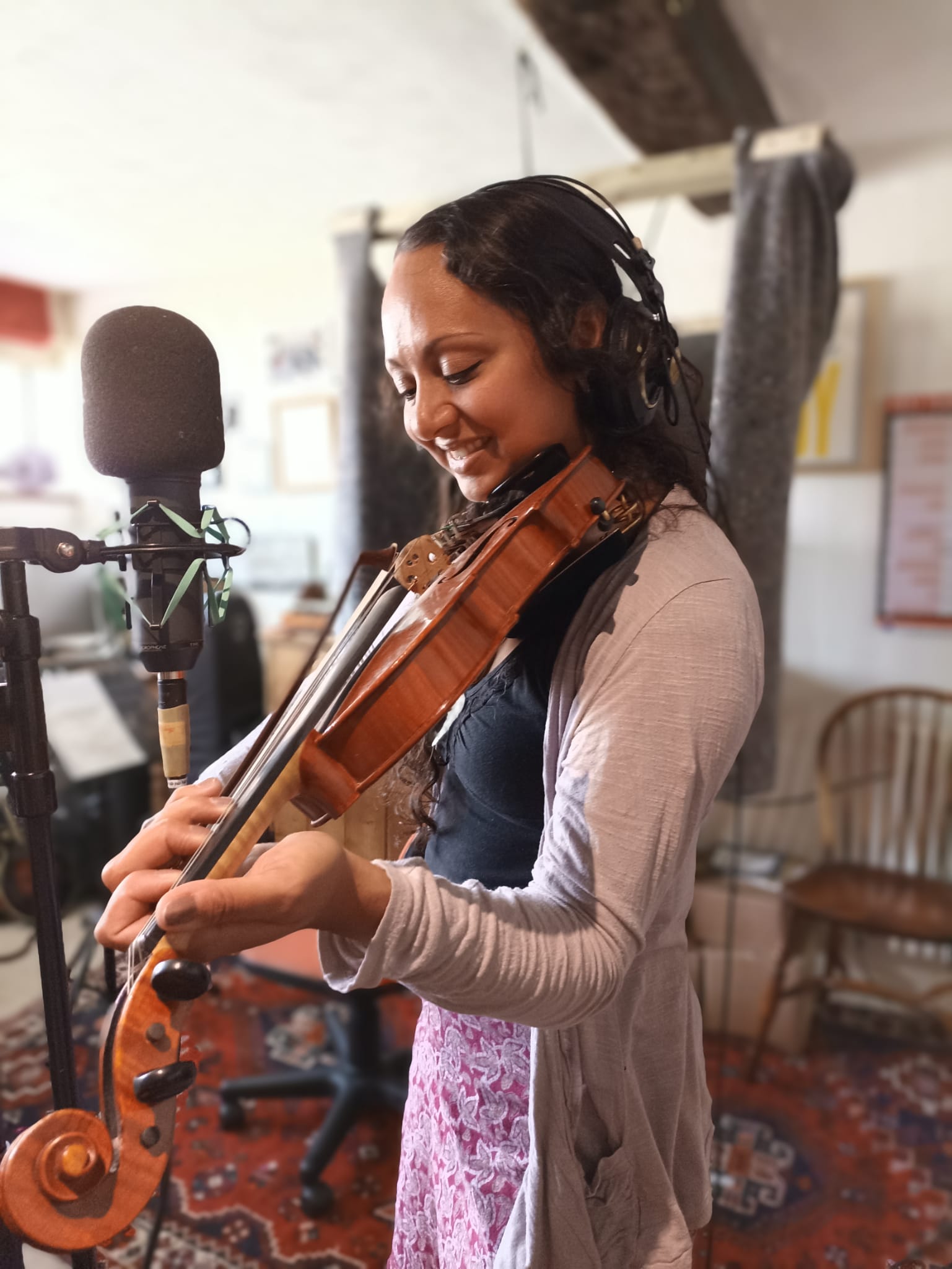 of us having a blast (at Sweet Sunny South) and recording, with our incredibly talented friend, Roger Jackson.