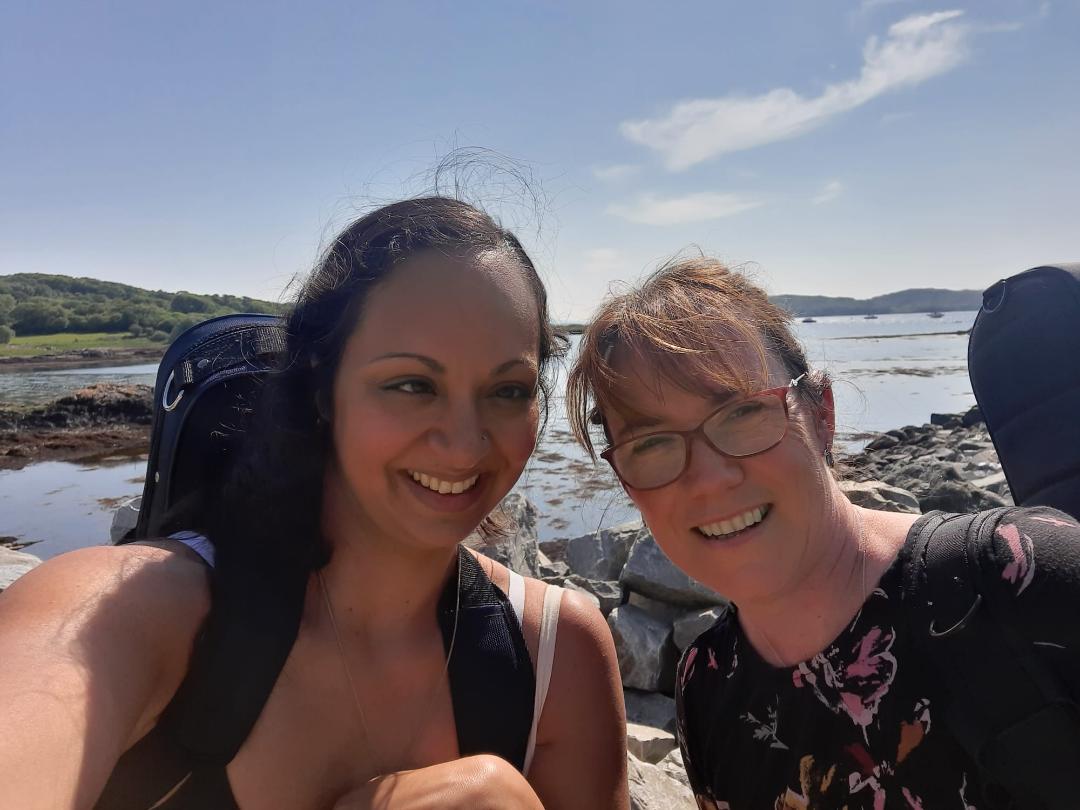 We have had an absolute blast recently! April brought Valefest and Singing in the Swiss Alps; May brought 'Three Days in May' - the last two wonderful adventures being the fabulous projects of our friend and expert community singing director Roger Jackson. June so far, sent us off to this fantastic place - Arisaig Americana Festival where our friend Mairi kindly switched on hot sunshine in this idyllic spot! Ooch - it was so beautiful we almost didn't make it home! Next up we have the delights of East Anglia Bluegrass festival and Stourton Estates Day (11th June).
We are LIVING THE DREAM and somehow juggling the rest of life alongside.
Here's a picture where we look vaguely awake, which is nothing short of a miracle!
Catch you somewhere on our schedule I hope!
Sue and Ishani
x